What was it
about ?

In 2020, all around us – in India and across the world – spaces that bring people together to explore and experience, were now being avoided and closed down as spaces of high risk and danger. So what we were confronted with when the lockdowns began, left us in a bit of a dilemma: while there was a burst of online activity from artists all over the country and world – trying to make sense of the new normal through their art – we couldn't quite see ourselves doing that. What would we put online and why? How would we be adding anything of significance to the dance and movement community, while there was so much to choose from already? How would our ethos – about creating a permanent venue in the city of Calcutta to imagine our many possible futures, and to foster a community of artists, audiences and interlinked support networks be foregrounded in the ether?
While we were pondering over these questions, we were approached by two partner organisations we trust implicitly – ArtsForward and OffBeat CCU – with two separate project ideas. Both offered us opportunities to connect to artists and audiences, find a new way of being, and continue to do what we do best – create collective and powerful movement experiences in a manner that is fun and accessible to a range of people. This opened the floodgates to a variety of work locally and internationally, online and offline – curating, presenting, researching, consulting, strategising – to take forward both our work and the field in India
What was the
Project ?

Paramita Saha of ArtsForward had begun marking every weekend of the lockdown with curated online arts activity and posts. She invited us to partner on the second weekend – A Sudden Strangeness. This was an open call for short dance video interpretations in response to Pablo Neruda's Keeping Quiet.

This was early days of the lockdown – people were looking for opportunities to be engaged, to participate. Responses poured in from India, Wales, Australia, France, Indonesia, Korea, USA. On that weekend we marked the hours of the lockdown with one video every hour – a curated feed of 24 videos on Facebook and Instagram that reached over 6K people in two days! These videos continue to live on Pickle Factory and ArtsForward social media channels.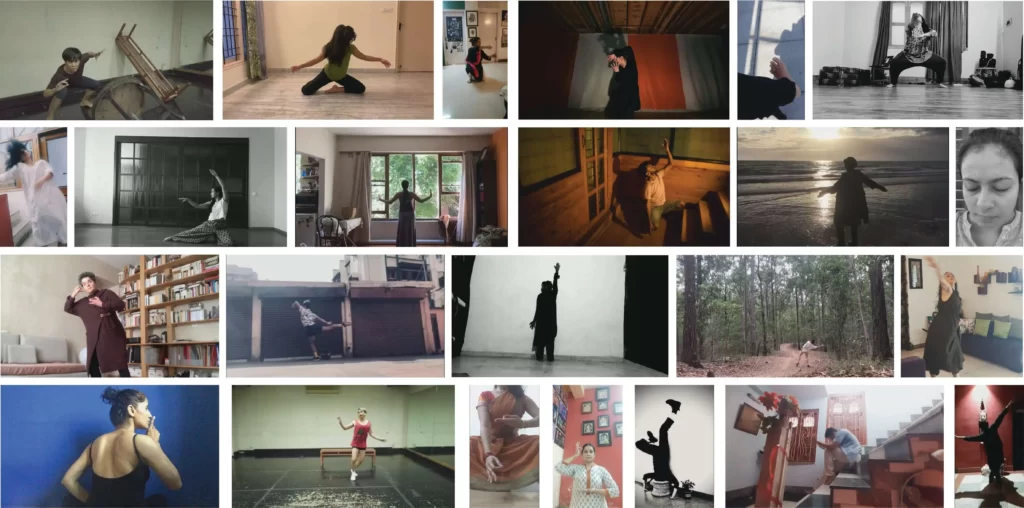 Pickle Factory Dance Foundation, Calcutta is a not-for-profit
company registered under Section 8 of The Companies Act, 2013.
The company was incorporated on 12 July 2017.
© All images and text are copyright of Pickle Factory
except where otherwise specified.